Our strategy

Having achieved the advanced technique for antibody development, we explored a business model of our company as a lead antibody developer to contribute to therapeutic medicine.
As the Intel Corporation contributed to upgrading the quality of PCs produced all over the world by supplying their superb products of CPU into the PC world, Evec conceives an ideal that our antibodies will be used as a medical material and contribute to upgrade the effects of antibody medicine, cut down medical cost and reduce side-effects.
We will endeavor to upgrade the quality of antibodies which is vital to antibody medicine. Our goal is to foster our business to become much demanded in the pharmaceutical community so that medical antibodies developed from our product will be sold from major pharmaceutical companies all over the world.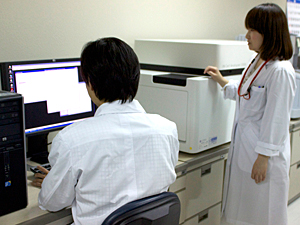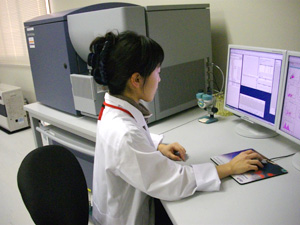 Evec has also strived "to accumulate reproducible accurate data" and "to ensure full compliance adequate to form alliance with major pharmaceutical companies".
As a result, Evec signed the contract with Taiho Pharmaceutical Co.,Ltd. in 2006 on the entrusted development of antibodies, and in September 2008, Evec contracted with Boehringer Ingelheim GmbH (BI Inc.), which was the first Japanese bio-business deal with a megapharmaceutical company overseas. The contract with BI Inc. was on one of our fully human antibodies. By this contract, Evec allows BI Inc. exclusive development and commercialization of the antibody all over the world. Evec expects to receive advance payment and a milestone payment corresponding to the development stage, totaling 55 million euro, plus royalty proportionate to sales once their product is commercialized as medicine.
While we licensed BI Inc. to use one of our antibodies, we retain our rights to the fundamental techniques and other antibodies already developed or under development at Evec.

We welcome those companies interested in forming alliance with us, entrusting monoclonal antibody development to us. Let us know, first, what kind of human antibody development your company needs for proceeding to your antibody medicine development.